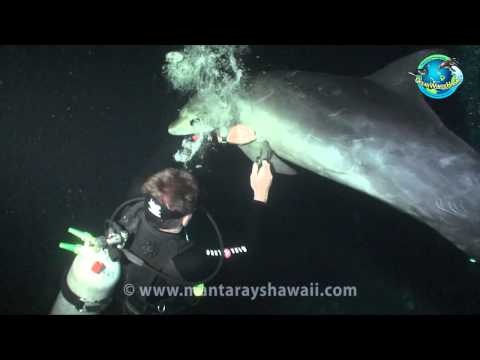 Earlier this month, a group of divers were presented with a unique opportunity to rescue a wild dolphin entangled in fishing line off the coast of Hawaii.
The Bottlenose dolphin, approached the group of underwater explorers during a night-time dive searching for manta rays and in a rare moment of mutual consent, the dolphin entrusted it's human friends to help free it.
The footage was captured by Martina S. Wing (also known as the "Manta Woman") owner of the touring company Ocean Wings Hawaii — explore their site further to learn more about the marine life of Kona, Hawaii.
Whilst, this story has a happy ending for many marnie animals the same cannot be said — with evermore pollution entering our oceans the risk to wildlife increases.
The treasures of the deep depend on our cooperation and consideration, please take the time to learn more about pollution and preserving our oceans.